Hello everyone, in this article,TIBUKKYO Derong Collection|Taiwan customized beading design I will introduce to you what should be paid attention to when wearing giant clam rosary beads? And how to maintain giant clams. In addition, it will also introduce the comparison between the material of giant clams and the hardness of giant clams that some customers are concerned about.
How hard is a giant clam?
Compared with ordinary malachite or tiger's eye, the hardness of giant clam is slightly higher, about 3.0-5.0 on the Mohs scale, comparable to ordinary fluorite and calcite. At the same time, there are also very special "jade" characteristics in giant clams, which are generally "jade".The fossilized giant clams of the "Lingling Period" have the nature of jade, which is also commonly known as "shell jade", and the value of giant clams is also distinguished by the degree of jade. The higher the degree of jadeization, the higher the collection value. However, no matter whether it is a jadeized giant clam or a non-jade giant clam, there will be different "clam shell patterns" under the light tube, and no pair of them will be the same. This also deepens that if you are buying giant clams, you can also use this method to test.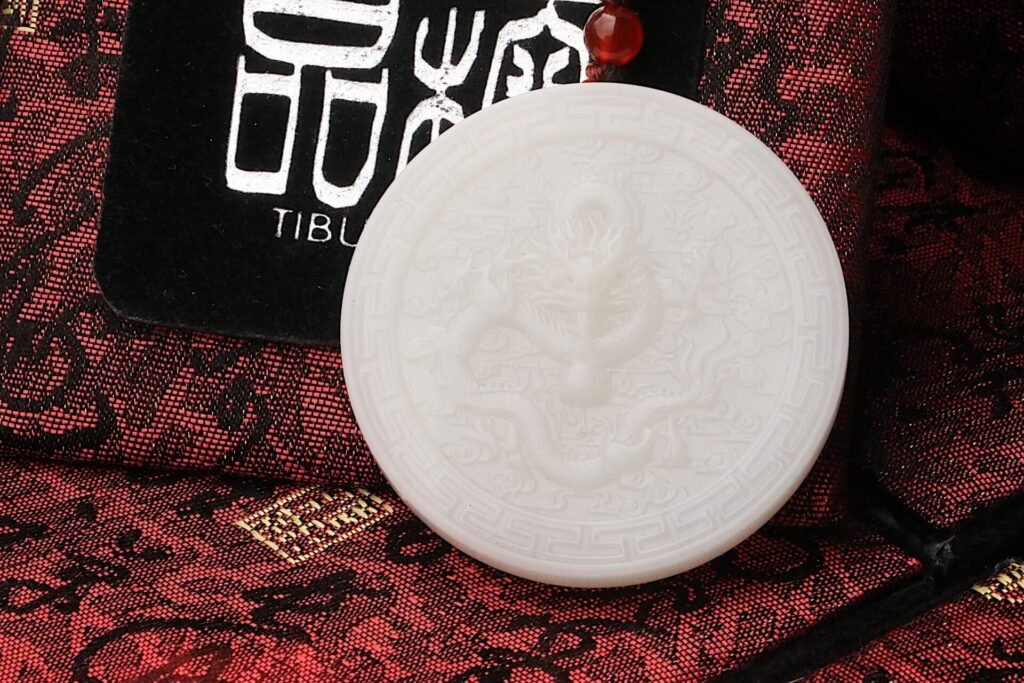 How should clams be cared for?
Do not come into contact with strong acid and alkali cleaning agents, or wear clams to bathe, soak in hot springs, etc.
If oiling is required, try to choose a mild oil
Wear it on the plate, let the giant clam rosary rest occasionally, don't let him cover too much sweat on your hands at one time, you can put it in a jewelry box.
When it comes to how to maintain giant clams, the basics are to understand the characteristics of giant clams. The main component of giant clams is calcium carbonate, which is the same as pearls, so when wearing giant clam bracelets, you should be careful not to touch "acidic"s things. Tridacna inhabits the shallow water between coral reefs in tropical seas for many years. It is fixed on the coral reefs with hard filaments, and relies on seawater to bring plankton into the body for digestion and absorption as food. For a hundred years, he did not move, protecting the ecological environment of the ocean with a practice attitude until his death.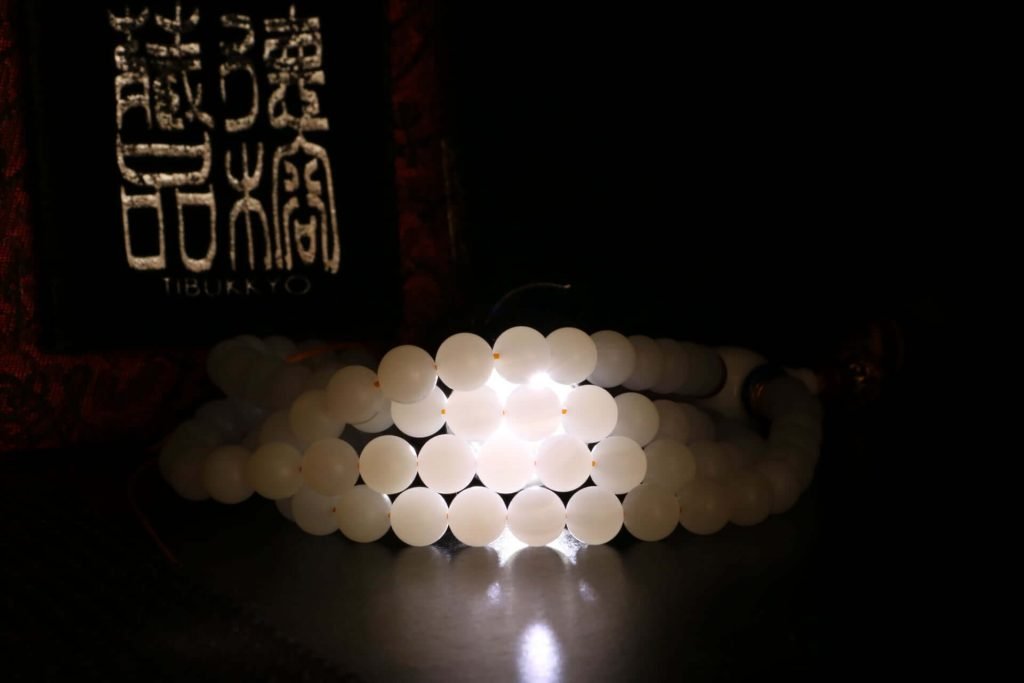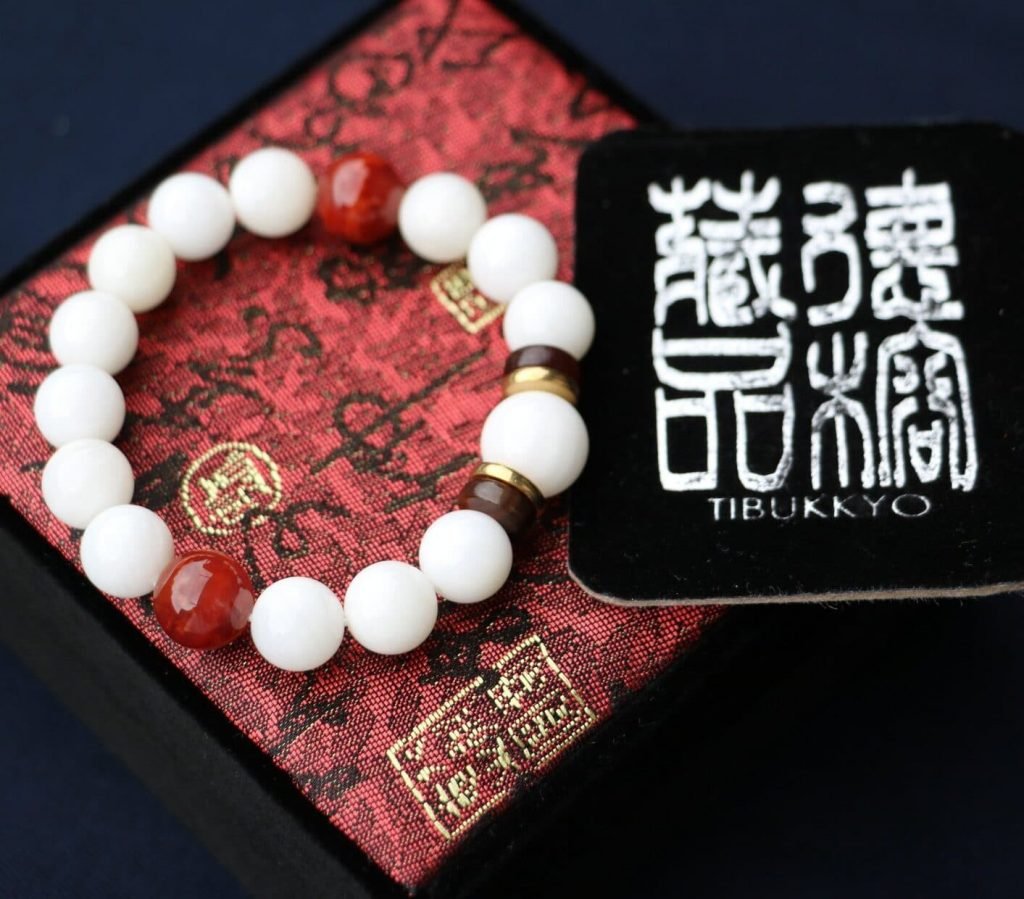 Some people also use giant clams for oil protection, which is also possible. However, do not use cleaning agents with strong acid and alkali substances to clean them, as this will destroy the original luster of giant clams. Generally speaking, clams havepolishingandmatteTwo ways of craft grinding. Matte is a clam that has not been polished. This kind of clam that can generally achieve a matte level must be the best quality and the highest degree of jade. For example, Bingtou, in the case of no polishing, it is more difficult to show the jade feeling of giant clams, but the reason why Bingtou clams are rare and precious is that under such circumstances, they can also be seen visually. Jade effect of giant clams.
If you want to know more about giant clams, please subscribe to our Youtube channel, or you can go to our design area to choose the style you like, and you are also very welcome to write and customize. thank you all!
TIBUKKYO Derong Collection
We are Taiwan handmade beads design brand - TIBUKKYO, we believe that adornment is not just about looking good, but also about feeling good and connecting with the spiritual world. That's why we offer a wide variety of spiritual adornments, including Bodhi seeds, Southern Red Agate, natural Tridacninae, Six Realms Wood, Burmese Yellow Jade, Tiger Eye Stone, and more.
▎Specialty stores of Bodhizi, Nanhong Agate, Yuhua Tridacna, Liudaomu, etc.
▎Support customized beading design, 108 rosary beads, hand-held type, hand bead type
▎Can be sent to Hong Kong/Macau/Singapore and Malaysia, delivered today and delivered the next day
【Video】How to distinguish real and fake giant clams?
Where to buy natural giant clam rosary beads?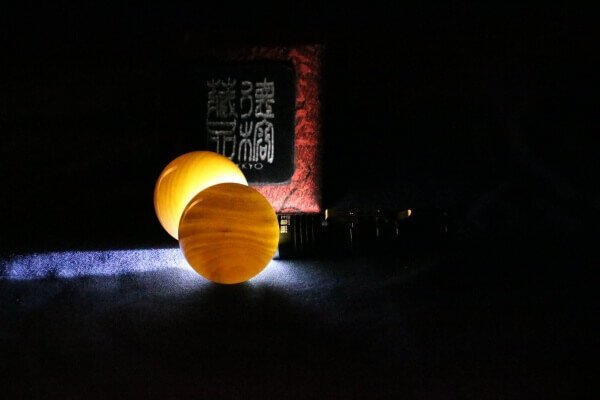 Tridacninae
The term Tridacna began in the Han Dynasty. Tridacna, pearls, coral, and amber are known as the four organic gemstones in the West. In Chinese Buddhism, gold, silver, glass, agate, coral, and pearls are also revered as one of the seven treasures.