Description
Tibukkyo Taiwan Derong Collection|Boutique Xingyue Bodhi Beads 108 6mm Beads
◎Accessories: cinnabar beads|Old material six-way wood safety buckle
◎Can be sent directly to Hong Kong, Macau/Singapore and Malaysia
◎"Tibetan phoenix eyes, Han Xingyue" Xingyue Bodhi is the four bright pearls in the bodhi world. 6mm is the minimum size of the moon and stars, and the eyes of the moon will be less obvious. The maximum size of Hainanese seeds is only 14MM. If it exceeds 14mm, it is not Hainanese seeds, and the density is also very poor. 12 is regarded as a large size for collection.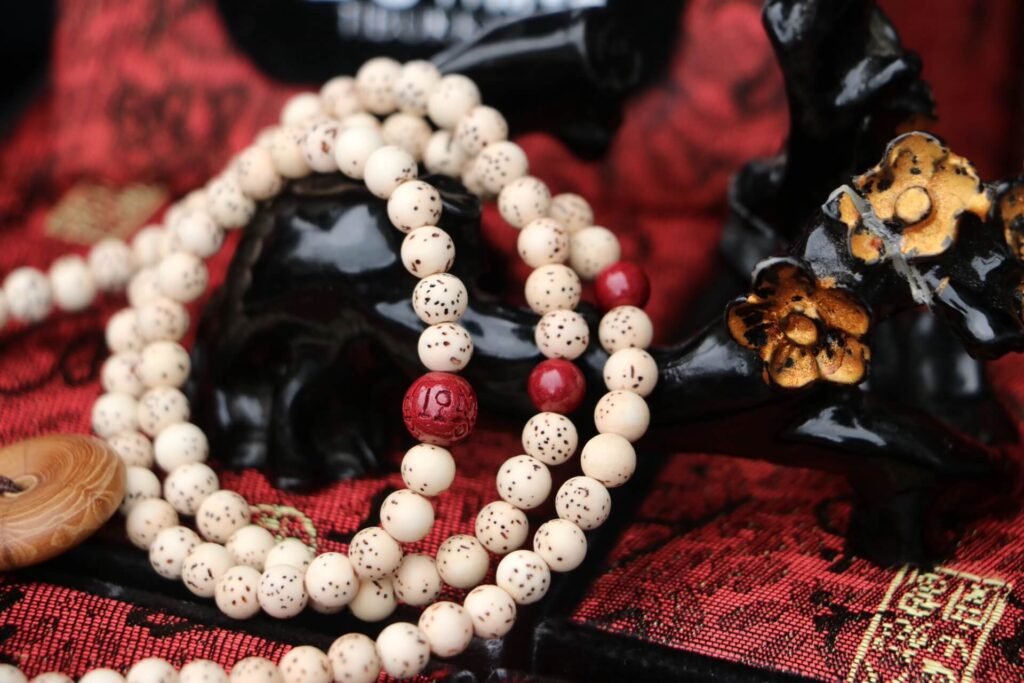 "Hidden phoenix eyes, Han Xingyue" Xingyue Bodhi is the four bright pearls in the Bodhi world, pursuing the feeling of bright moon and few stars, and stars holding the moon. And only Hainanseed can do this. Hainan seeds have the best density among the Xingyue grades, and the patina and slices are beautiful in color. It is a rare variety that is rarely seen.
In recent years, the annual production of Hainan seeds has been decreasing year by year. Most of the Xingyue seeds on the market are Laotian Xingyue and other varieties of Xingyue. The stars and moons that are really called Hainan seeds all come from the wild stars and moons of "Mao Sen". Commonly known as Maogan Xingyue, which is why it is famous.
Some people grow flowers and plants to enjoy themselves, and they can also "nourish their nature" by raising Bodhi. Bodhi seeds will change color and patina in their hands (this is Wenwan, please refer to the FB page of "Derong Collection")
There are uniform black spots on the surface of the Buddha beads, and there is a concave circle in the middle, which looks like stars supporting the moon. Known as one of the "Four Famous Pearls" of Bodhi.
==========================================
Xingyue has three grades – Yuanbao Seeds (Xingyue Bodhi)
The Xingyue Bodhi on the market is mainly divided into three grades. The top grade Yuanbao seeds, followed by Jin Chan seeds, and the last Mo Ni seeds
Ingot Seed Features:
Feature 1: high density
The density of the seed plate is more obvious when it comes out of the porcelain, the hanging porcelain and the coating are thick, and the aesthetic feeling is obvious. After a long time of wearing, it will turn yellow and become more lustrous. The seeds with low density are not obvious at first, but as time goes by, the luster is poor, the pieces are hard, and the seeds lose their soul.
Feature 2: Black is a point that is not connected into a line
The meaning of Xingyue Bodhi is like the stars dragging the moon, and the stars around the sky. Therefore, the black dots are dots rather than connecting lines
Feature 3: Durability
Due to the high density of the Xingyue Bodhi (Yuanbao Seed), it will not crack or break when worn for a long time (under reasonable maintenance).