Description
TIBUKKYO Taiwan Derong Collection|Original undyed blue Peter stone hand beads 8mm|Plain beads
◎Taipei City welcomes face-to-face delivery/can do a variety of customized collocations
◎Can be sent to Hong Kong, Macau/Singapore and Malaysia, delivered on weekdays, and delivered on the next day
(Shooting under natural light, the inner texture of peterite is more visible under outdoor light)
Peter stone is a variant of tiger eye stone, collectively called pietersite in the world, also known as "storm gem". , yellow, blue and other colors, dense and hard quartzite rock with silk luster, because the composition has become quartz, its hardness has also increased to 7, and its specific gravity has decreased to about 3.1, which belongs to high-grade gemstone materials. Pietersite is also sometimes called "Eagle's Eye" or "Falcon's Eye".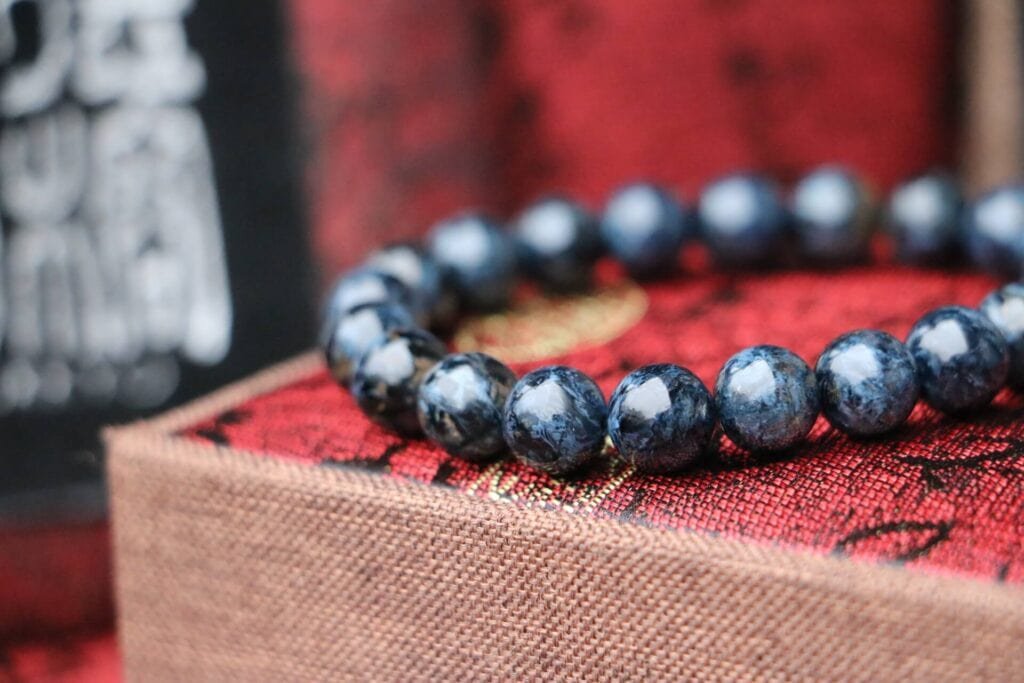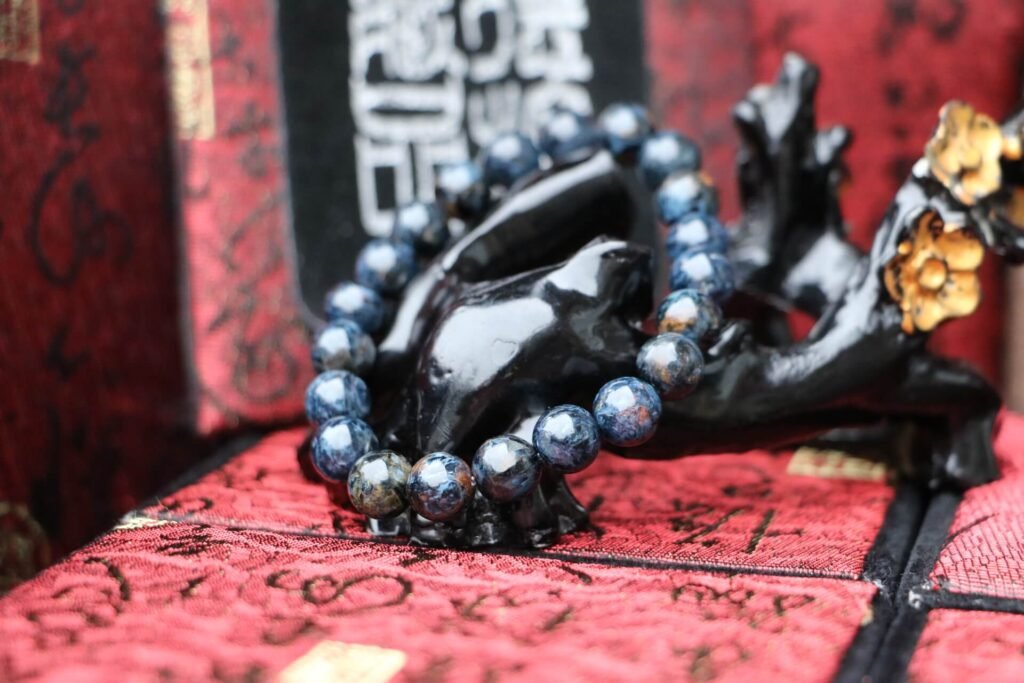 Or called tiger eye stone, it is a kind of gemstone with cat's eye effect, mostly yellowish brown, with silk-like light patterns inside the gemstone. Tiger eye is one of the varieties of quartz, which can be made of crocidolite fiber silicon for pseudomorphic replacement. The blue variant produced by the incomplete process of silicification is called "Hawkeye". Generally black and yellow tones, like the pattern of a tiger, there are also blue, yellow and black, called blue opal, and opal is often called "noble gem".
Together with alexandrite, it belongs to one of the five most precious high-end gemstones in the world. Opal is mainly produced in gas-generated hydrothermal deposits and pegmatite veins. Tiger's eye is a variety of alexandrite. The quartz fiber of tiger's eye is shorter than that of lignostone, and the direction is irregular, arranged in any direction like stripes. The world's largest deposits of tiger's eye and alexandrite are located in the Transvaal Province of South Africa. In addition, they are also produced in Brazil and Henan, China. The price also depends on the fineness. Generally, the ones with no blemishes on the surface, clear eyeliner and located in the middle are top grades.
For more details, please refer to related articles on Tiger Eye:
【Video】How to distinguish the real and fake tiger eye stone?