許多人會詢問,在星月菩提中,常看見店家寫「高密正月」是什麼意思?首先我們要先了解星月菩提究竟是什麼?
What is Xingyue Bodhi?
"Tibetan phoenix eyes, Han Xingyue" Xingyue Bodhi is the four bright pearls in the Bodhi world, which has the process of changing color, wrapping, and opening. Xingyue Bodhi seed is the seed of yellow vine, because each bead has a large point and many small points, like stars holding the moon, so it is called Xingyue Bodhi. Due to the length of wearing, the color and smoothness of bodhi seeds will also vary. The Xingyue Bodhi Buddha beads not only have the profound meaning of achieving Bodhi, but also have the effect of warding off evil spirits. Wearing the Xingyue Buddha beads can increase wisdom and remove troubles.
"Anle Collection 1" records: "Bodhi is the name of the supreme Buddha." The surface of the Buddha beads is evenly distributed with black spots, and there is a concave circle in the middle, which is shaped like stars supporting the moon. Holding the power of the moon, hence the name Xingyue Bodhi. Known as one of the "Four Famous Pearls" of Bodhi.
The original fruit of Xingyue Bodhi
Xingyue Bodhi is the seed of the tropical plant yellow vine, which is also called red vine fruit. Although the seed skin of Xingyue Bodhi is yellow, after peeling off the shell, the pulp turns black, and after grinding it with sand, it becomes off-white. Hainan Yuanbao seeds are currently recognized as the Xingyue variety with the highest density. The reason why it is called Yuanbao is Because after being ground, the shape is similar to ingots, so it is called ingot seeds.
The reason why the yellow vine fruit is also called the red vine fruit is that if the yellow vine fruit is boiled in boiling water, the boiled water will turn red. The originally white pulp will turn red, hence the name.
Yellow vine aliases:Red vine, province vine, vine root, Zheng vine, true white vine, red vine
Family:Palmaceae Phyllostachys
Latin name:Daemonoropus margaritae Becc varpalawanica
distributed:Distributed in tropical Asia from the Indo-China Peninsula to the Malay Archipelago, and Papua New Guinea. There is one species in my country, which is distributed in southeastern Guangdong, Hong Kong, Hainan and southwestern Guangxi. It is cultivated in Xishuangbanna, Yunnan.
Growth environment:It can be collected in broad-leaved forests at low altitudes to 2,000 meters, and in local mountainous areas.
Collection season:Available all year round.
星月菩提的品種
星月菩提子的產地眾多,品種主要分為海南籽、摩尼籽、金蟬籽。星月菩提品種中密度最好的是海南元寶籽,星點細小。而金蟬籽的星點較為粗大,星點由側面剖開都是一道深深的黑痕,摩尼籽則是雖然星點細小,但是十分密集。金蟬籽與摩尼籽這兩種品種後期盤玩較容易開裂,逐漸被淘汰。
今天要介紹的是海南元寶籽的星月,元寶籽的原果是黃藤果,星月菩提就是取自這種黃藤果實,剖開之後可以看到形狀如元寶。
因此又得名為元寶,將果肉用砂紙磨紙之後,就能看到乳白果肉,黃藤果又名紅藤果,因如將黃藤果置於水中煮沸會變紅。以前早期的工藝,較喜歡用水磨的方式車磨,但這樣星月顏色,遇水勢必變色,且容易發霉,故許多早期水磨星月多會漂白,讓星月的顏色看起來是死白色,如何分辨星月漂白,我們會在日後的影片中會做介紹😄再請持續關注
Taiwan Derong Collection|Xingyue Bodhi Original Fruit Video
星月菩提價格?星月菩提子哪裡買?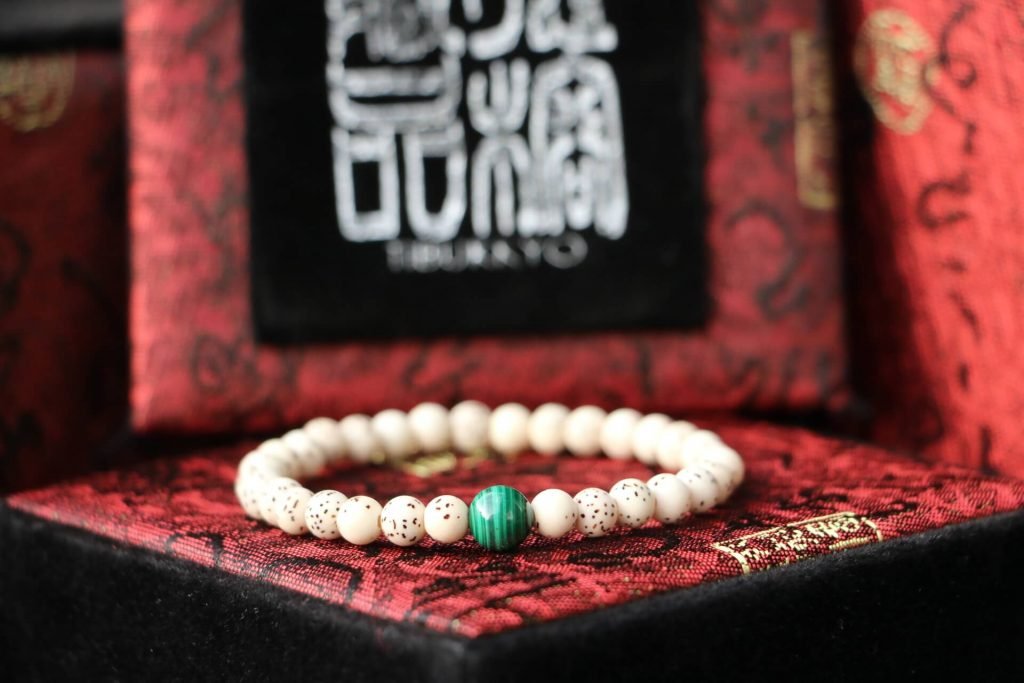 Xingyue Bodhi
"Hidden phoenix eyes, Han Xingyue" Xingyue Bodhi is the four bright pearls in the Bodhi world, pursuing the feeling of bright moon and few stars, and stars holding the moon. And only Hainanseed can do this. Hainan seeds have the best density among the Xingyue grades, and the patina and slices are beautiful in color. It is a rare variety that is rarely seen.