Hello everyone, here is the collection of TIBUKKYO Derong. Today I want to introduce the original stone of Alxa to you. Alxa is a strange stone in the Gobi Desert of Inner Mongolia. It is formed by cooling the magma ejected from the volcanic eruption. , there are solid colors such as red bean color, dark green, and oily yellow as a whole. The texture is special and uniquely shaped by nature. It is not difficult to see the characteristics of Alxa's multi-color from the original stone.
What is Alxa Agate?
Not only can it be polished and used as beaded ornaments, but the rough stone is also very suitable as a handle for people to enjoy. To appreciate the unique texture and color of Alxa, the rough stone of Alxa has many natural colors in it, mainly red bean color like this group The original stone also has the color of dark green crystals. Compared with the previous red bean-colored Alashan, this group has more dark green colors.
I don't know which color Alxa you will prefer? Next, let's take a look at what the beads polished by Alxa will look like? Many people will be very surprised that Alxa's bracelets come in so many colors, for example, the whole string is dark green, and there are also solid colors such as red bean, dark green, oil yellow and so on.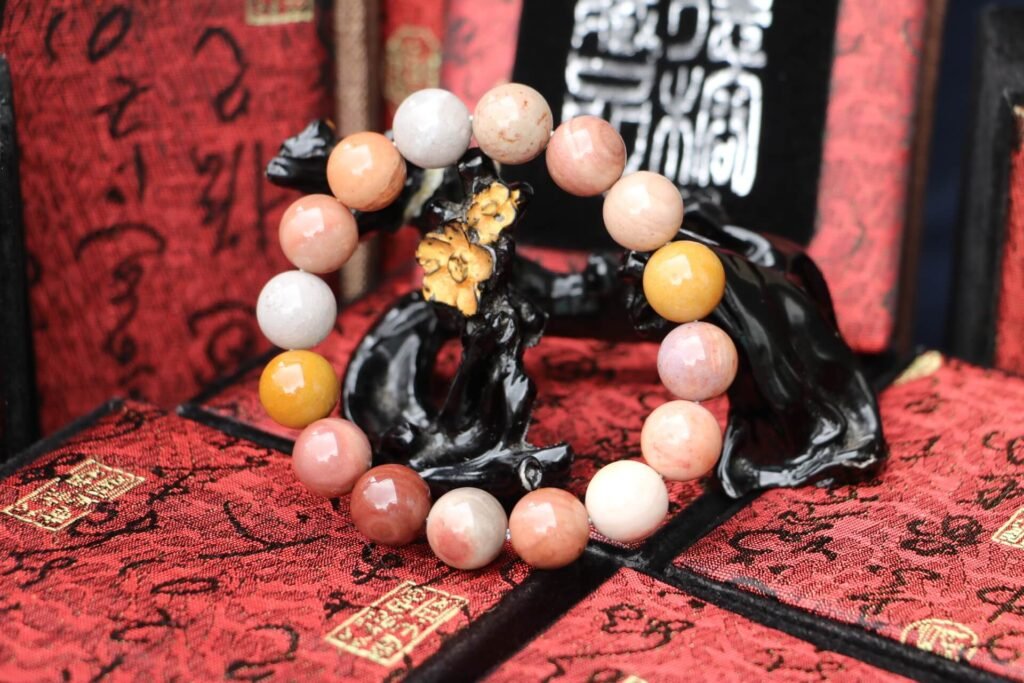 Alxa isSalt source agate?
The last group, especially the interlaced colors like colorful jade, many people in Taiwan mistakenly refer to it as "Yanyuan agate". In fact, it is Alxa and not Yanyuan agate, and many people do not know it. Why can Alxa make "pure color" and "milk color"?
If you look at the Alxa raw ore and think about everything, you can see for yourself. The diversity of the colors of Alxa beaded beads comes from the diversity of the gradient of the original stone itself. No wonder people used to say "thousands of agates and ten thousand kinds of jade". It is difficult to find two ores of natural materials that are exactly the same.
【Video】Alxa Stone and Hand Beads
【Video】The main colors of Alxa
(1) Dark green-brown Alxa agate
(2) Red bean Alxa agate
(3) dark green Alxa agate