Description
TIBUKKYO Taiwan Derong Collection|6mm Cliff Cypress Beads|Blue Sandstone Beads|Moonstone
◎North City welcomes face-to-face delivery and self-pickup, and can be customized for letters and collocations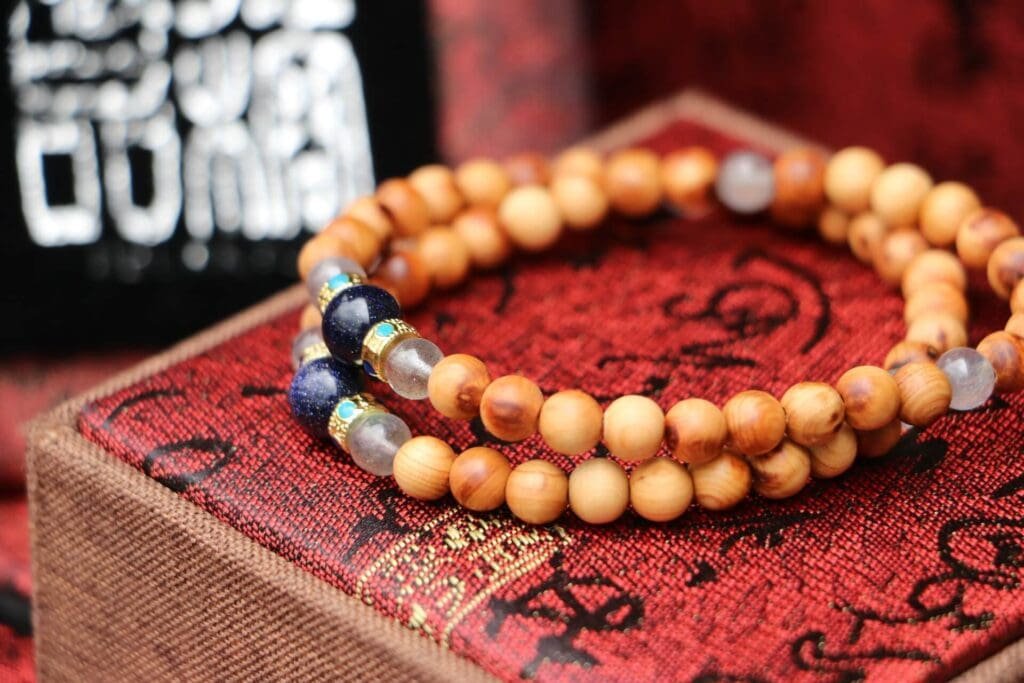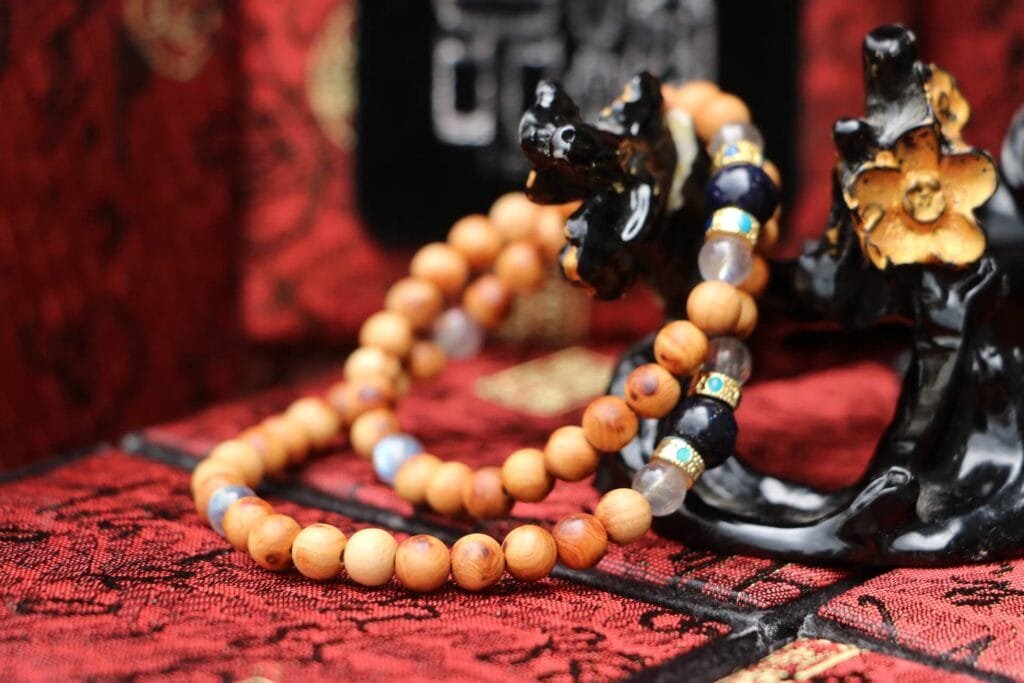 Thuja wood beads have a sweet, pure and refreshing aroma, and are fragrant wooden beads. The main producing areas are divided into Sichuan materials, Tibetan materials and Taihang materials. Sichuan ingredients are spicy, Tibetan ingredients are bitter, and Taihang ingredients are the most popular production areas. In addition to their high density, they also have a sweet aroma. Everyone also likes the old thuja, which is generally oily and not easy to crack.
"Moonstone" (Moonstone), also known as Moonstone. It is a spar of the feldspar family (Sunstone/Sunstone, Labradorite, etc. are all spars of feldspar), because moonstone is a mixture of ice feldspar and albite, forming a unique "moonlight effect" that reflects It has a white or blue halo like moonlight, so it is also called moonstone.
There are three halo effects of moon stone: white light, rainbow light and blue light. Moonstones are more common in colorless or white, while moonstones produced in India include orange moonstones and gray moonstones, which have a white halo effect. Most of the moonstones produced in Sri Lanka have a blue halo and are the best quality moonstones. They are also known as blue moonstones/blue moonstones.
For more details, please refer to related articles on Thuja cypress:
What is Taihang Thuja Buddha Beads? How does Bai Ya distinguish between good and bad? Actual comparison of thuja burl and water ripple